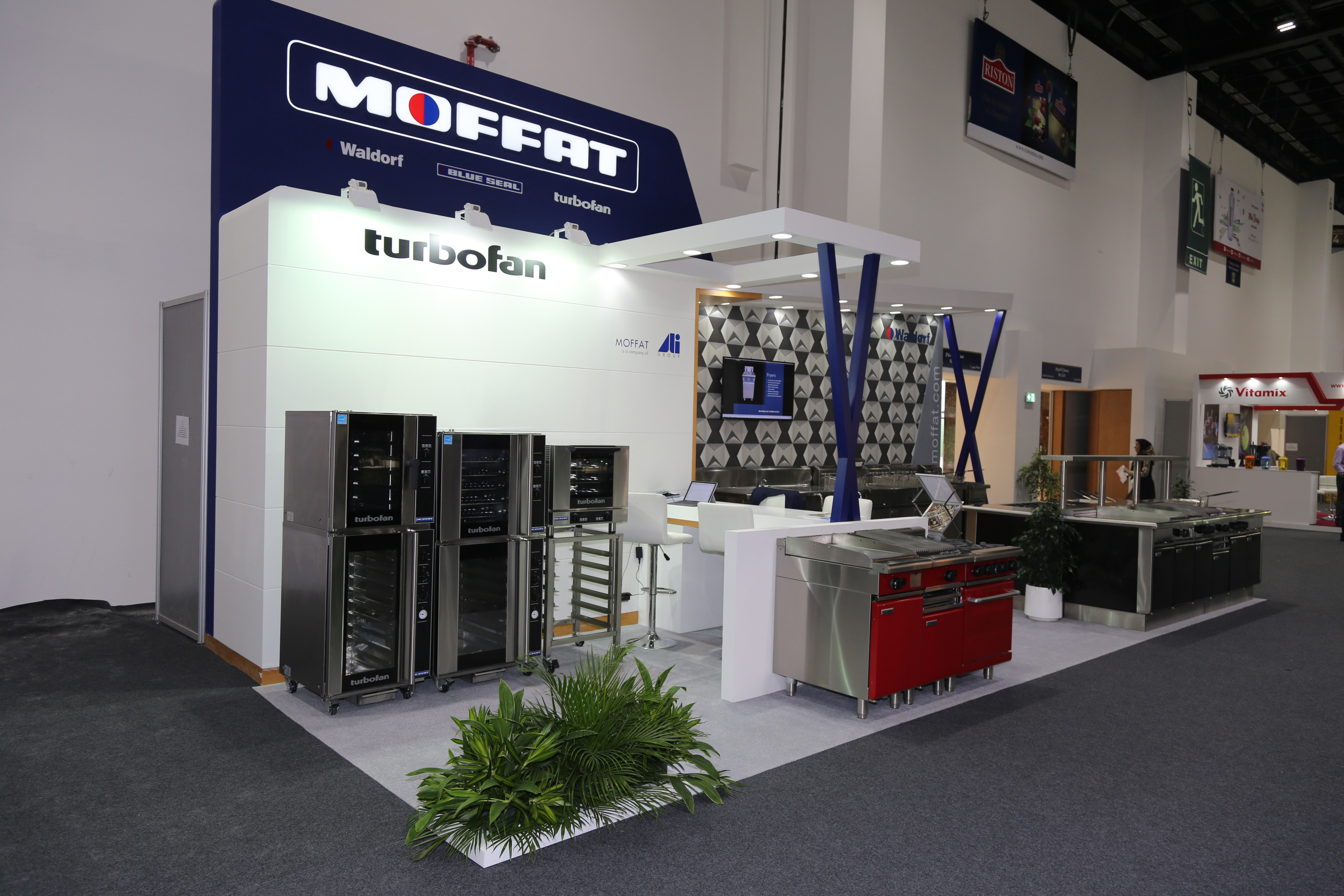 Dubai Gulfood Show 2016
Highlights
Gulfood is the largest food service exhibition held each year in February and is an international event which draws visitors and exhibitors from 170 countries to Dubai.

As well as an opportunity to showcase products to the buoyant local UAE and broader GCC markets, it allows exhibitors to connect with Middle East Region customers which include consultants, designers, hotel operators and brands, restaurateurs, contractors, suppliers and more. Dubai is the perfect location for this 5 day exhibition, with its strategic role as a key trading hub for the region and first class facilities.

Moffat has participated in the Gulfood Exhibition for 8 years and showcased the modular island Waldorf cooking suite, fryers and Turbofan convection ovens - as well as heavy duty central production kitchen equipment such as bratt pans and target top ranges.

"The exhibition is an opportunity to meet with contractors and operators where we can go hands on with the kitchen equipment to show them the clear points of difference Waldorf has to offer" says Stuart Murray - Moffat's Group Export Manager.

"We also take the opportunity to review the status of our specifications in a number of live projects and to reconnect with a number of users of our installed equipment base".

Popular this year was the introduction of the new Turbofan E33 convection ovens, and the highlighting of the Waldorf Bold chilli red porcelain Waldorf units.

"It's always a great exhibition and opportunity to connect" says Murray. You certainly see things achieved in this region that just do not happen elsewhere in the world and on a scale that is different from our part of the world".

"It is a testimony to Moffat's commitment to design, manufacture and marketing that we can products such as our Turbofan convection ovens, to the world stage with our heads held high, and secure business with new and repeat customers who love what our products and brands bring to the table in a cost competitive platform" he says.